Hit Your
Sales Numbers
Maximize productivity, accelerate pipeline, and reach the maximum revenue potential with Denave's B2B data services in Malaysia. Get in-depth profiled firmographics, demographics, technographic, direct dials, and B2B email database of key decision-makers and C-suites across industries. Discover and connect with your next best customer in new market segments using data-driven insights and buying signals that locate ready-to-buy companies.
Build a comprehensive account universe matching your ideal customer profiles and target the right decision-makers with the largest B2B corporate database in Malaysia. Secure high-value deals and renewals with accurate lists of professional profiles, decision-makers verified direct dials and emails curated through email reachability, DND/DNC checks, and number ringing verification. Validate, cleanse, enrich, and update your prospect lists with an automated master data management platform.
33Mn+
Contact Data
30K+
Technologies Tracked
20+
Industries
10Mn+
Companies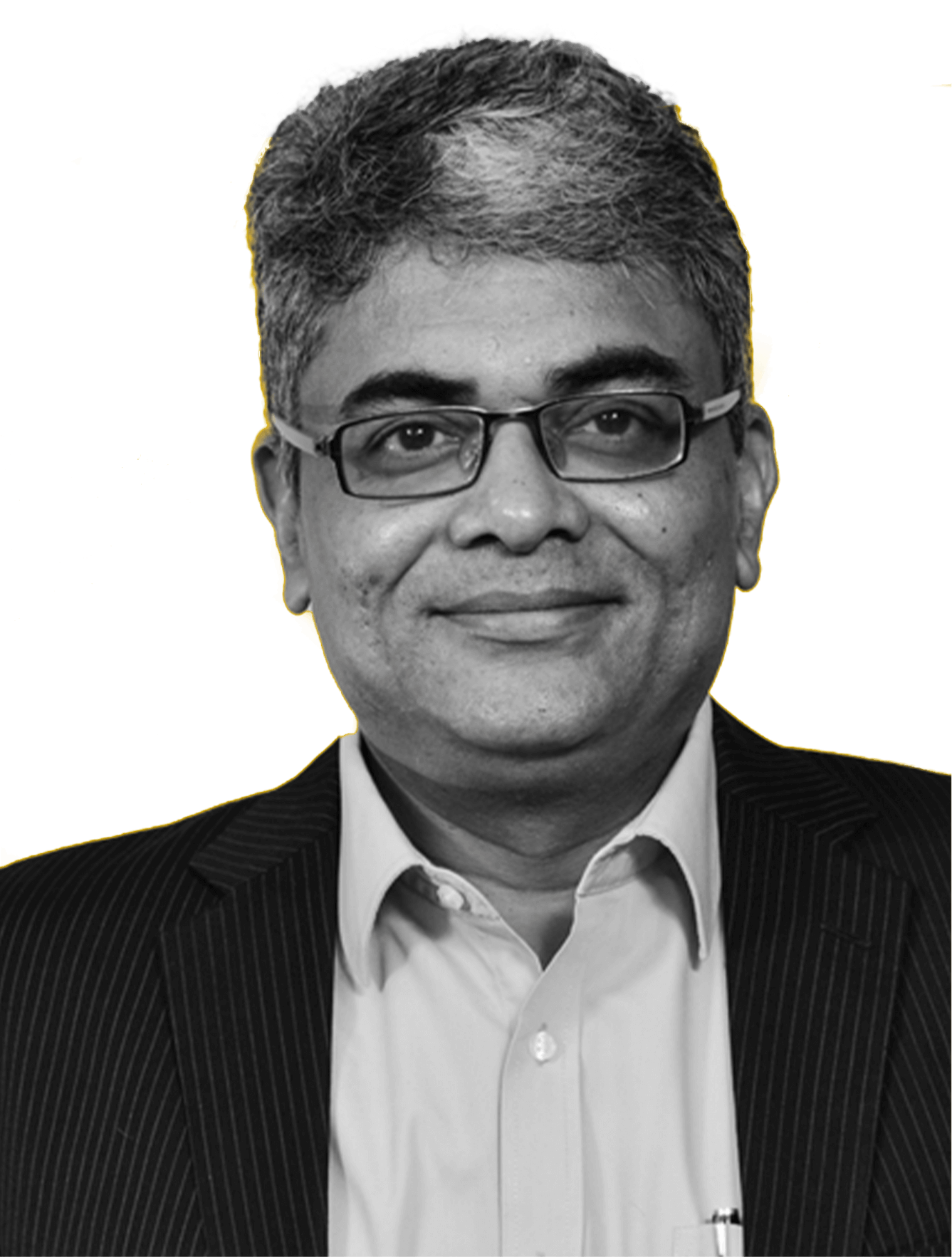 Joy Nandi,
Senior VP & Global Head
"Denave is extremely proud to have been recognized for providing a B2B data platform as a service with the highest quantum and coverage record for the APAC region, something which even the largest global vendors find challenging to profile"
Sell Smarter with
Enriched Prospect Lists
50%
Reduction in
sales prospecting time
30%
Sales Pipeline Growth
3X
Increase In Response Rates
3X
Increase in Productivity
50%
Reduction in
sales prospecting time
30%
Sales Pipeline Growth
3X
Increase In Response Rates
3X
Increase in Productivity
Get Better Value than other
B2B Data Providers in Malaysia

Customized data- only the target ICP/RCP is provided.
Pay the entire subscription of data platform. No exclusion lists provided.
Dedicated BD/CSM team for ICP/RCP profiling. Accept exclusion lists too.
Create own filter to search data. Exclusion lists cannot be incorporated.
A wide range of customizable plans, depending upon the data requirements.
Buy subscription packages in advance and cost gets even higher with add-ons.
Largest quantum of Malaysia and APAC data. Active company lists curated with automated BoTs and tele-profiling.
High coverage of US/EU markets. Lesser APAC and Malaysia coverage. Minimal visibility of SME database.
Highest accuracy with email deliverability and direct dial ringing checks.
Database includes partial and low-quality data.
BoTs and manual/tele profiling of niche information not available in public domain.
Niche profiling such as tax filing status, etc., not available in specific markets.
Tele profiling and desk research to profile technographic, demographic, firmographic, and intent data.
Custom profiling is not possible. Lack of tele-profiling process.
Dedicated CSM to discuss and fix campaign execution challenges.
Lack of support for inaccurate data replacement.
Fix/update the purchased data at a fraction of the cost of new data with integrated data validation, data maintenance, and data cleaning service.
Data maintenance is not part of the service portfolio.
Get B2B Data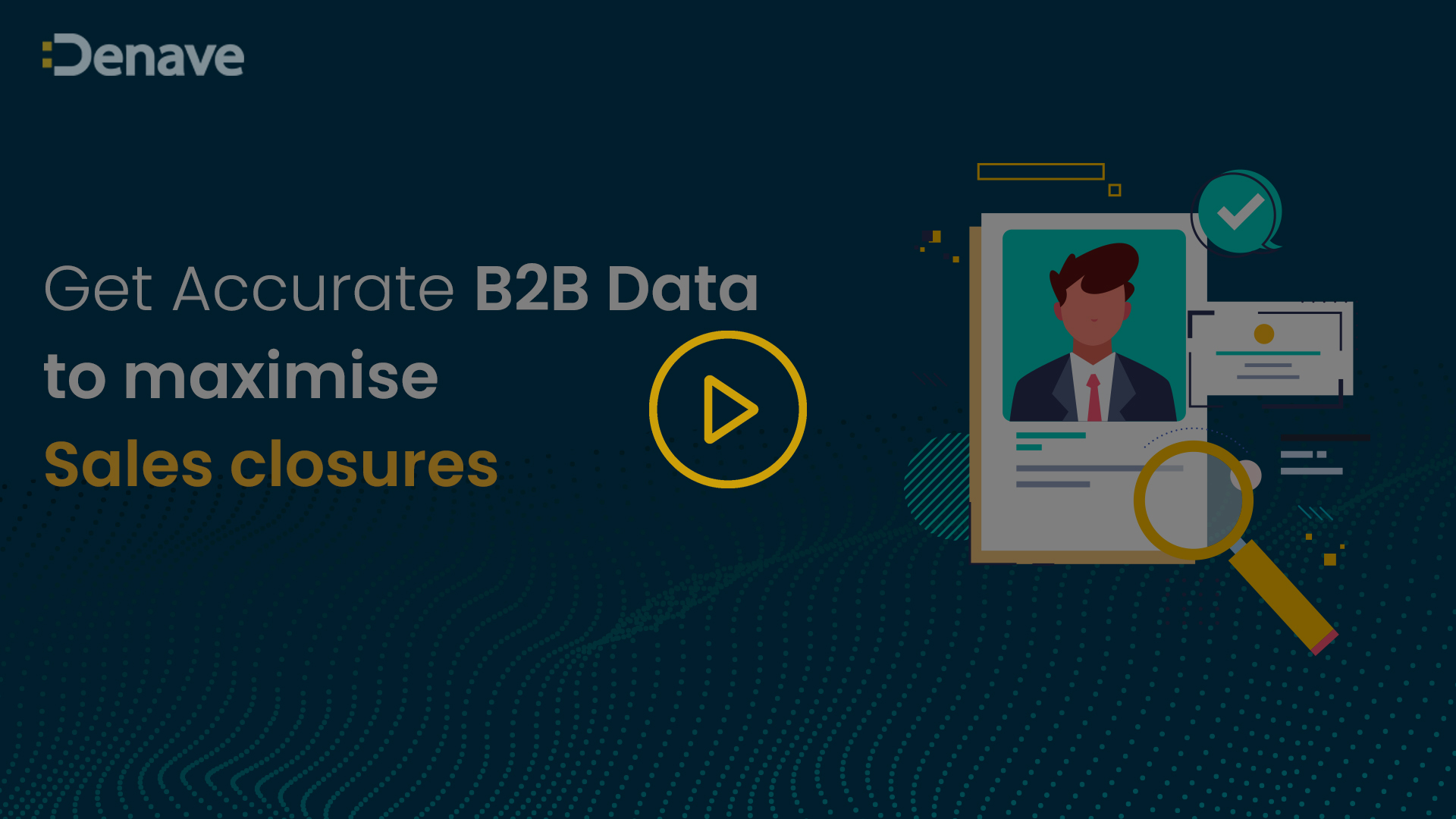 Define Markets,
Discover Ideal Buyers
s
Navigate your total addressable market, connect with the right buyers, and warm them up for conversions with an advanced B2B database company in Malaysia.
Data Maintenance
Fix bad data by eliminating errors and standardize inconsistencies to fasten sales and marketing outreach.
Data Validation
Target active and high-intent buyers with the most comprehensive & human-verified company data in the industry.
Data Profiling
Turn data into insights with most advanced prospect data and company insights.
Target Decision-Makers
across Functions
Target Active Buyers

across Industries
Turn
Prospects into Customers
Frequently Asked
Questions
Denave ensures maximum accuracy for the B2B contact database in Malaysia by deploying master data management services to drive real-time data cleansing and validation. Denave offers phone ringing services to identify Do-not-call and do-not-disturb lists. We also offer email reachability checks and identify which prospect accounts have deployed spam traps and catch-all servers to protect your domain reputation.
Yes, Denave offers custom B2B data lists based on the specific requirements and ideal customer profiles of the clients. We customize B2B data lists based on the target buyer personas and target industries in Malaysia.
As the largest B2B database provider in Malaysia, Denave offers 12Mn+ accounts, 50Mn+ email lists and 50Mn+ direct dial lists across 20+ industries. Our GDPR-compliant B2B database ensures that you connect with in-market prospects.
Denave's master data management platforms and automated Bots regularly scrap various data sources to update, enrich, and validate B2B contact databases. We also provide Whitespace Discovery to enrich and append your existing B2B contact databases with new information to minimize data decay and build hyper-targeted sales and marketing campaigns in Malaysia.
Denave offers comprehensive B2B contact database solutions in Malaysia, including data enrichment, cleansing, and validation. They can help businesses acquire accurate and up-to-date contact information for potential B2B clients, ensuring targeted marketing campaigns and improved lead generation. With over 50Mn email lists and direct dials, Denave offers the largest repository of B2B contact database in Malaysia and the APAC.