Boost Revenue With
Better Customer Experience
Elevate Customer Support Experience
with Omnichannel Call Centre Services
Expand your customer support engine to deliver unrivalled experiences for customers across channels. Denave is the leading digital centre of excellence for CX management, back-office services, and contact centre solutions in India. Let our multilingual call centre experts optimize your customer interactions and convert each interaction into a sales opportunity.
Deploy a more cost-effective process for delivering standardised, high-quality support services in your customer's native language with multilingual support. We offer data-driven business process outsourcing services, including call centre, answering service, IT, chat, technical, and email support that drive brand loyalty, improve customer satisfaction, and boost your revenue generation capabilities.
30+
Native language capabilities
600+
CX Agents
85%+
CSAT/Promoter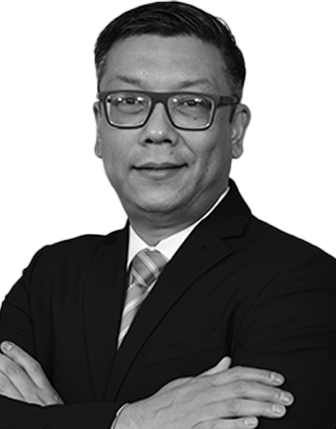 Boba Sharma
Global Key Accounts Director & Business Head - APAC
"In today's evolving B2B sales dynamics, Telesales can help organizations acquire new customers faster, re-engage with dormant accounts, open doors for the sales team and help filter the digital outreach data and pass on only warmer leads to the sales team. Telesales can also help acquire new partners and engage and grow contributions with existing partners."
98%
call quality assurance score
90%
customer satisfaction
4X
Higher sales appointments
100K
Customers touched monthly
98%
call quality assurance score
90%
customer satisfaction
4X
Higher sales appointments
100K
Customers touched monthly
Solutions that We Drive through Our B2B
Telesales Services
Denave is a full-fledged B2B Telesales service provider enabling businesses to focus on higher- level tasks and achieving revenue results at affordable cost. Apart from the revenue achievements, Denave has provided us with insights on opportunity progression and market intelligence. They are flexible to align with the changing business needs and their capability to provide creative solutions backed with best practices and a deep wealth of experience helped accelerate our success. Denave has continuously achieved over 100% of the targets quarter-on- quarter. For any organisation that wishes to achieve sales or operational objectives, Denave has all the needed resources to help achieve the success you need.

Ivan Ong
Inside Sales Manager, APAC
Denave is an agency that defines the term partnership more than a relationship. They consistently came up with creative ways to better solve complex business problems. The team took time to understand the challenges and was able to co-create solutions to drive the business outcome we were looking for. The Denave team has the agility and the skillset to tailor their approach to our requirements and the ability to pivot very quickly based on the strategy and any tactical considerations. I would definitely recommend them as a potential partner.

Kirat Khara
Head Of Ecommerce
It's been a great experience partnering with Denave for the last three years. We sincerely appreciate their commitment and their quest to match the promised deliverables. We find them getting better with every project while managing Retail Brand Audit for Vivo India.

Manbir Grewal
Lead - Retail Brand Management
Frequently Asked
Questions
As a leading B2B telesales service provider, Denave offers a consultative approach for driving SMB penetration, cloud adoption, partner management, customer retention, and revenue maximization, and more. We leverage over two decades of sales enablement experience to enhance lead generation, improve sales pitch, book appointments with C-Suite, navigate through prospecting pitfalls, and accelerate deal closures within stipulated time frame. We enable the sales team to focus on the right prospects and reduce wasted demand gen marketing efforts.
With over 600+ telesales agents and global delivery centers in Delhi, Bengaluru, London, Malaysia, and South Korea, our B2B telemarketing services support the end-to-end sales journey of businesses in 30+ native language capabilities.
Denave understands that a strong B2B database provides foundational support to telesales projects. Therefore, we employ powerful AI & ML led solutions for prospecting and filling the pipeline with the most relevant leads. We use advanced database profiling techniques to enrich data. We clear the gaps in the data with the help of whitespace discovery methods. Relevant and verified leads in the pipeline deliver promising revenue enablement opportunities for our clients. Check out our Database Management service to know more.
Denave offers comprehensive telesales services that cover inside sales, lead generation, compliance, renewals, audience generation, partner management, and more.