Rebranding Denave
It was the year 1999 when Denave was born with the ambition to help organizations transform the way they market and sell. The metamorphic idea was to support companies in their sales journey from ideation to strategizing and implementation. Building on the rich legacy and the undying mantra of adaptability and foresightedness, we are readjusting our compass towards the true north, thus enabling enterprises to push the limits of their marketing and sales potential.
Our Rebrand Story - so Why Did We Rebrand Denave?
As we embark on a new journey of transformational growth, the Denave brand needed a visual identity that effectively captured the message of collectiveness, growth, sustainability, and modernism.
Inspired by employee insights and customer feedback, the new identity is developed to strengthen our business expansion plans globally, broaden our public profile, and increase brand recall. It's a repositioning of how we establish a dialogue with customers and exceed their expectations in the digital era. The identity transformation is a step in the right direction at the right time to modernize the brand while forging renewed customer engagement and acquiring brand equity across geographies.

Besides bringing a new visual identity to life, the brand elevation effort has allowed us to re-examine the market dynamics and client's expectations, reaffirm the values we deliver, and differentiate our market positioning. This evolution is strategically placed in consonance with the company's long-term goals and reflects our digitally-first allegiance to clients while catalysing the bottom-line results.
Presenting a Brand New Denave
The modernized look is an amalgamation of the vivacious, inclusive, professional, client-centric, and technology-driven components that lie at the core of the organization. It represents our continued commitment to growth and innovation, our evolution of brand values, and our dedication to providing unparalleled sales enablement services.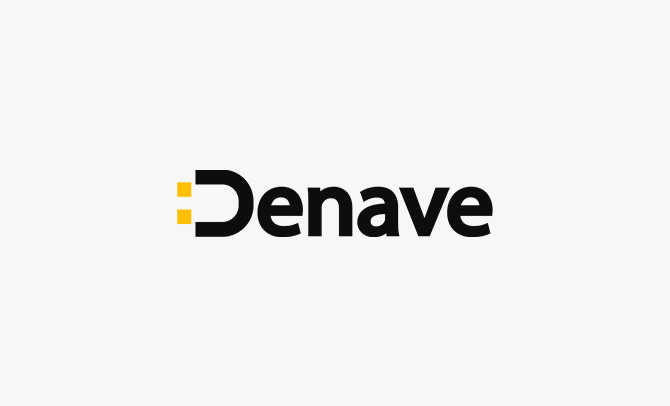 The new visual identity comprises a logo made of the Denave wordmark with a stylized D that has two square dots in the front capturing the essence of connection, engagement, and growth. Our logo summarizes and epitomizes what Denave stands for. The visual asset, the Denave wordmark with the tagline "Sales.Enabled" gives depth and movement to our brand and deliverables.
Chosen after careful evaluation, our bold new typefaces activate a minimalistic, modern business outlook for our brand. To coincide with the brand refresh, Denave announces an interactive new website to capture the interests of modern businesses and drive down their clicks to the right destination for all their sales needs.
Trailblazing Denavites
Behind this all-new look of Denave, we are still the same company and people, but now a larger and more talented team with a global outlook, ready to deliver enhanced value to augment clients' growth story. We're thankful to our teams, partners, and the customers who have accompanied us in our organic growth. We owe this one to all of you.
Do check out how our new brand identity comes to life in this blog and join us to amplify our brand story across social channels.
Leave a Reply
Your email address will not be published.