Date : 24 Jan, 2023 | Digital Marketing
---
A Brand New Denave
As you're reading this post, we have already launched our new logo with a vibrant medley of colours, a new set of typefaces, and an interactive new website. Reminiscent of our ever-evolving business personality, the new branding collaterals effectively dictate our evolved brand voice and identity.
In the last two decades, Denave has grown to 4000+ employees working across time zones; we've launched multiple services/solutions, added new client logos, won some of the most challenging battles, and learned from our mistakes in this long journey. But with changing times, as our service offerings enhanced and expanded across geographies, we felt it was time to refresh our brand that better represents who we are and where we're headed.
And as we stand tall at the cusp of the exciting new year 2023, the time deemed perfect to refresh and reflect on our future journey, convey our differentiation in an ever-evolving world and align our brand with our strategic growth vision.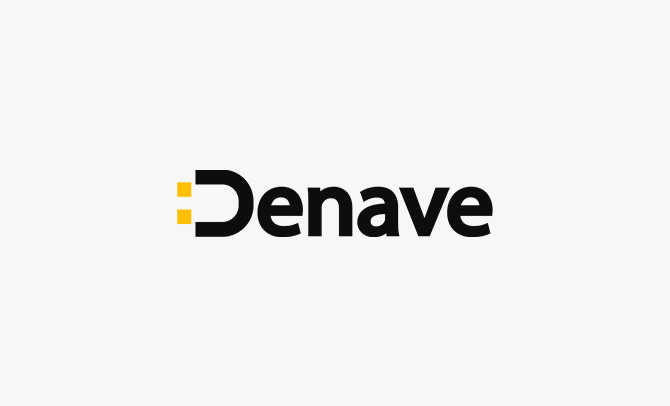 Our Rebranding Story
Retracing our steps back to when we kicked off our journey as a bootstrapped start-up with a small team running on a shoestring budget, we mapped the entire course of events up till 2022. An organization that powered through multiple roadblocks was supported wholeheartedly by its growing employee ecosystem, building new products/services, implementing strategies, and delivering wins across industries in different geographies.
Today, Denave has grown from three co-founders to numerous global teams delivering unparalleled value to clients. Collectively, we launched new service mixes, onboarded thousands of clients, enabled sales success, and built our name as the hallmark of B2B sales enablement. And as we poise the Denave brand to expand globally and establish a presence in newer geographies, we felt that our visual brand identity and communications must be revamped to reflect our global expansion plans. After carefully planning and brainstorming, we are finally out with our vibrant new brand identity.
Assessing the Brand- Where We Stand
As we navigated the turbulent covid-19 fiasco, we noticed a seismic shift in the way businesses went out into the market and connected to the customers.
One, we felt that there was a need to decentralize our operations across multiple geographies to protect the organization from being paralyzed due to the changes in the economic, social, and political landscape of one country.
Second, we realized that our conversations with partners, customers, and stakeholders needed to be digitized to keep pace with changing business dynamics and move ahead of the competition curve.
Third, with the UDS acquiring a majority stake in the organization, there was propulsion in our plans to expand globally and go to market with new service mixes. We needed to rebrand to build cohesion around our service offerings, technology mixes, employee potential, and messaging that elicits quicker, more confident responses from prospects.
Building the Identity- One Element at a Time
The scope of the rebranding is not cosmetic but encapsulates an overarching plan that would generate top-of-the-line and bottom-line impacts for the business. Keeping in mind the scope and depth of the exercise, we organised an internal branding workshop to seek answers on how the brand should resemble going forward. The core elements of the rebranding came from a series of conversations with our top leaders, stakeholders, and customers. Basis the insights collected, the frameworks of our new identity were laid out.
Log-o Kya Kahenge?
Logo Ka Kaam Hai Kehna!
This was the most fun exercise at hand. By the end of the first rebranding workshop, we had got an idea of how to uniquely represent the culture, mission, values, and goals of Denave. We felt that the old logo and branding were inadequate to attract customers and capture brand equity in newer geographies as they did not reflect the vibrancy and innovativeness that Denave delivers through its talent pool and cutting-edge service mixes.
To address this gap, we came up with multiple ideas to differentiate our brand and stand out. We finally created a logo that would tie the three core pillars of Denave i.e. our people, processes, and customers.

Our revamped logo is the singular most visible element of our new brand identity and constitutes all the vital cogs, including the colours, typography, and messaging. The logo is a vibrant wordmark that spells out the company name. It is created with a stylized D using two dots in the front. It is an interplay among the connections, magnetism, and client and employee satisfaction forged through our concentrated efforts.
We have opted for the company's wordmark in the logo to establish name recognition and highlight our sales enablement expertise. The wordmark logo is legible and easier to integrate across multiple platforms for effective external and internal communications.
But as we re-engineer the physical properties of our brand, the focus is to preserve the heritage and founding principles of the organization. The refreshed design incorporates prominent use of the Denave tagline- Sales.Enabled, thus safeguarding the essence of the old values and vision that have helped us scale to this point. The brand identity change is a step forward to realign old goals with newer times.
Way Forward and Beyond
The science behind our design architecture is simple- Denave is a modern, tech-enabled, solution-centric brand. The rationale is to translate our business philosophy and brand identity across every piece of communication pertaining to the brand. Our designs are minimalistic with colours and typeface that best illustrate our responsibility to deliver cutting-edge solutions that drive profitability for our clients.
The design is built to be uncomplicated and direct with robust recall value and high brand equity. We believe that our design language comprising of logo, colour palette, and typography lends credibility to our brand and ensures consistency.
Some Things Won't Change
Over the next few weeks, you will see a more refreshed and charming Denave. Behind this all-new look of Denave are the rigorous efforts of Denavites to bring you our glow-up! We couldn't have achieved this feat, had it not been for the faith and trust in us. We're grateful to you for choosing us as your sales enablement partner and now as we expand to other geographies, with our digital-first service offerings, we only hope you tag along.
Check out Denave's 24 year journey from a unidimensional sales company to a global powerhouse documented in this brand book. Do share and amplify our journey across social channels.
Leave a Reply
Your email address will not be published.