Reach Unreachable Prospects with
Verified B2B Contact Data
Power up your cold-calling tactics with our comprehensive Singapore company database. We offer a verified B2B contact database in Singapore along with in-depth profiled firmographics, demographics, and technographic data. Denave arms you with qualified buyer intelligence- from email addresses to direct dials of key decision-makers across your target accounts. Penetrate high-growth market segments in Singapore using our largest quantum of GDPR-compliant APAC data, sourced through desk research, bot profiling, and tele-profiling.
Connect with the right leads at the right time with verified emails and direct dials validated through automated number ringing, DND/DNC checks, and email reachability. Convert more prospects into deals with an actionable B2B database, powered by an automated data management technology stack to clean, standardize, and validate the data.
10Mn+
Companies
33Mn+
Contact Data
30K+
Technologies Tracked
20+
Industries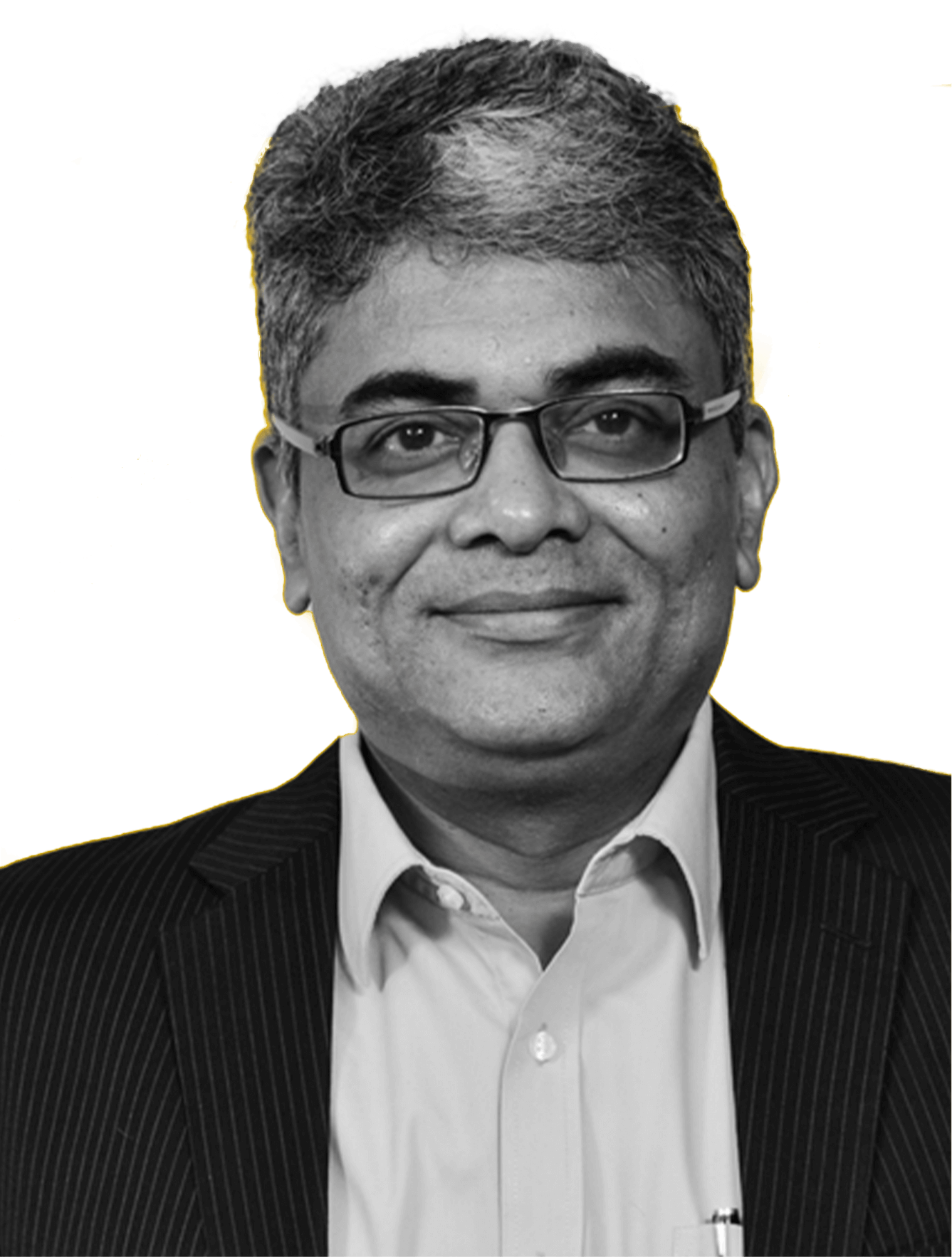 Joy Nandi,
Senior VP & Global Head
"Denave is extremely proud to have been recognized for providing a B2B data platform as a service with the highest quantum and coverage record for the APAC region, something which even the largest global vendors find challenging to profile"
Scale Sales Faster with
Qualified Prospect Intelligence
50%
Reduction in
sales prospecting time
30%
Sales Pipeline Growth
3X
Increase In Response Rates
3X
Increase in Productivity
50%
Reduction in
sales prospecting time
30%
Sales Pipeline Growth
3X
Increase In Response Rates
3X
Increase in Productivity

Customized data- only the target ICP/RCP is provided.
Pay the entire subscription of data platform. No exclusion lists provided.
Dedicated BD/CSM team for ICP/RCP profiling. Accept exclusion lists too.
Create own filter to search data. Exclusion lists cannot be incorporated.
A wide range of customizable plans, depending upon the data requirements.
Buy subscription packages in advance and cost gets even higher with add-ons.
Largest quantum of India and global data. Active company lists curated with automated BoTs and tele-profiling.
High coverage of US/EU markets. Lesser APAC and India coverage. Minimal visibility of SME database.
Highest accuracy with email deliverability and direct dial ringing checks.
Database includes partial and low-quality data.
BoTs and manual/tele profiling of niche information not available in public domain.
Niche profiling such as tax filing status, etc., not available in specific markets.
Tele profiling and desk research to profile technographic, demographic, firmographic, and intent data.
Custom profiling is not possible. Lack of tele-profiling process.
Dedicated CSM to discuss and fix campaign execution challenges.
Lack of support for inaccurate data replacement.
Fix/update the purchased data at a fraction of the cost of new data with integrated data validation, data maintenance, and data cleaning service.
Data maintenance is not part of the service portfolio.
Get B2B Data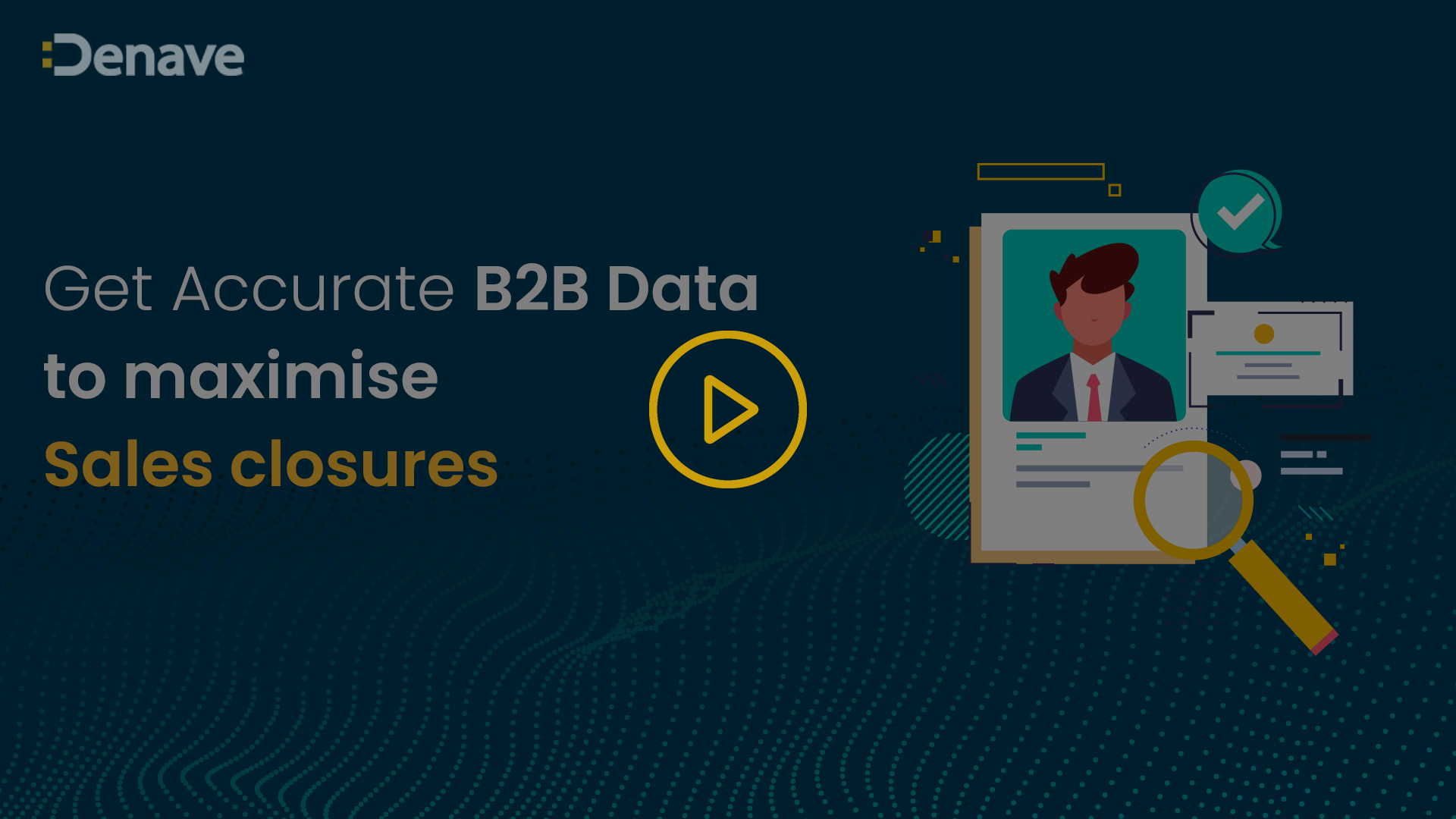 Say No to
Inconsistent Data
s
Harness the power of Denave's accurate, human & tele-verified Singapore company database to connect with the right decision-makers and nurture them for conversions.
Data Maintenance
Fix bad data by eliminating errors and standardize inconsistencies to fasten sales and marketing outreach.
Data Validation
Target active and high-intent buyers with the most comprehensive & human-verified company data in the industry.
Data Profiling
Turn data into insights with most advanced prospect data and company insights.
Target Your Next
Best Customer
Target Buyers

Across Industries with B2B Data
Intelligent Prospecting
begins with Denave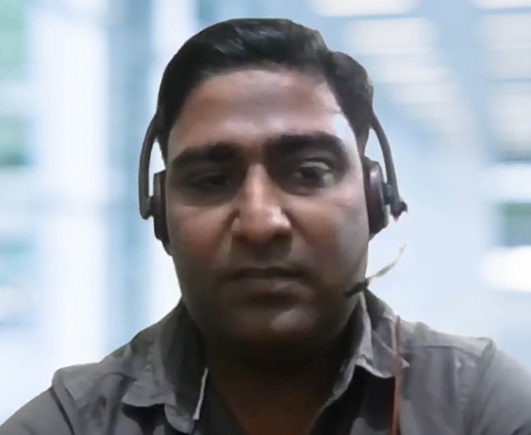 Vikas Kumar
Head - Global Digital Marketing and Operations, Cetas Healthcare
Denave is a full-fledged B2B Telesales service provider enabling businesses to focus on higher- level tasks and achieving revenue results at affordable cost. Apart from the revenue achievements, Denave has provided us with insights on opportunity progression and market intelligence. They are flexible to align with the changing business needs and their capability to provide creative solutions backed with best practices and a deep wealth of experience helped accelerate our success. Denave has continuously achieved over 100% of the targets quarter-on- quarter. For any organisation that wishes to achieve sales or operational objectives, Denave has all the needed resources to help achieve the success you need.

Ivan Ong
Inside Sales Manager, APAC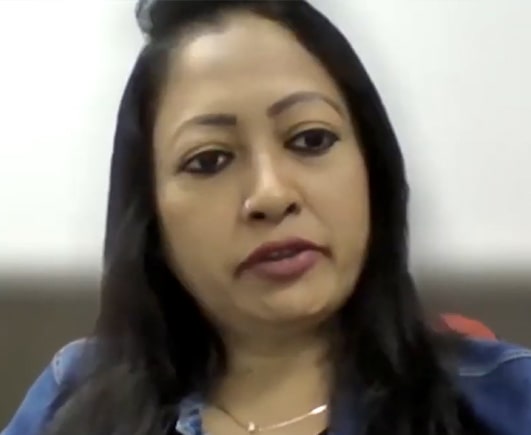 Rajeshwari Subramanian
Head - Corporate and Strategic Project Operations, Lenovo
Denave is an agency that defines the term partnership more than a relationship. They consistently came up with creative ways to better solve complex business problems. The team took time to understand the challenges and was able to co-create solutions to drive the business outcome we were looking for. The Denave team has the agility and the skillset to tailor their approach to our requirements and the ability to pivot very quickly based on the strategy and any tactical considerations. I would definitely recommend them as a potential partner.

Kirat Khara
Head Of Ecommerce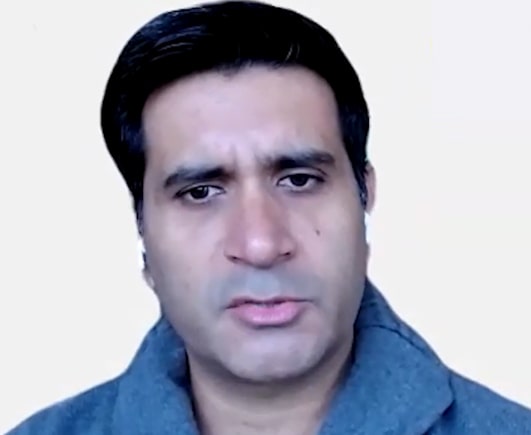 Ritesh Chopra
Director - Sales & Field Marketing, Norton
It's been a great experience partnering with Denave for the last three years. We sincerely appreciate their commitment and their quest to match the promised deliverables. We find them getting better with every project while managing Retail Brand Audit for Vivo India.

Manbir Grewal
Lead - Retail Brand Management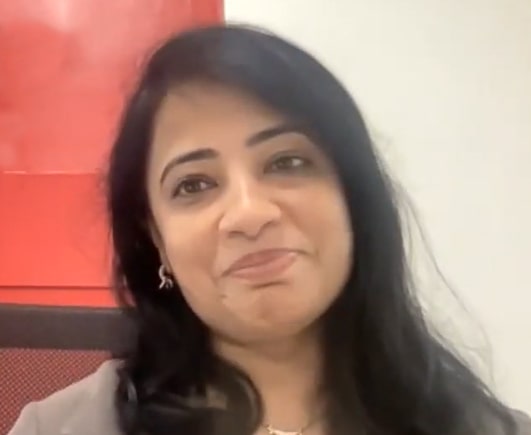 Sudeshna Basu Roy
CEO, MARG
Frequently Asked
Questions
An intelligent database management service empowers businesses with accurate, validated, and depth-profiled B2B data of customers and decision-makers from different accounts. It allows enterprises to source sales intelligence around their ideal customer personas and leverages it for sales & marketing operations and business expansion campaigns. End-to-end database management services include data maintenance, data validation, data profiling, and data analytics. These B2B database services deliver the power required to extract insights from large heaps of unstructured data. Businesses can leverage these customer data platforms and build overarching business benefits frameworks to gain a competitive advantage over rivals, and respond rapidly to changing business trends and customer needs.
Backed by over two decades of experience, Denave is recognized as one of the top b2b data providers in the world. As a leading B2B contact database provider, Denave provides accurate, tele, and human-verified data across 10Mn+ companies. We have the largest repository of globally compliant B2B data that spans 20 industries. We enable B2B sales reps to target and close with the buying committee through direct dials of C-level executives and decision-makers. Leading enterprises are harnessing our corporate database to get the right data for their demand generation campaigns.
Our B2B corporate data services have acquired a reputation for quality. We are passionate about quality and we provide the right metrics and levers to understand your prospects out-of-the-gate. This is one of the reasons that Denave is counted among the leading B2B data providers in the world.
Denave provides the highest quantum customer database complaint to all regulations and policies along with email reachability checks and DND/DNC verification for direct dials.
We commit a conservative accuracy of 90%, which can vary (on the higher side) for specific industry/ function levels.